PAF – BACK IN NEWS
'M

i lesz a
Petővel?'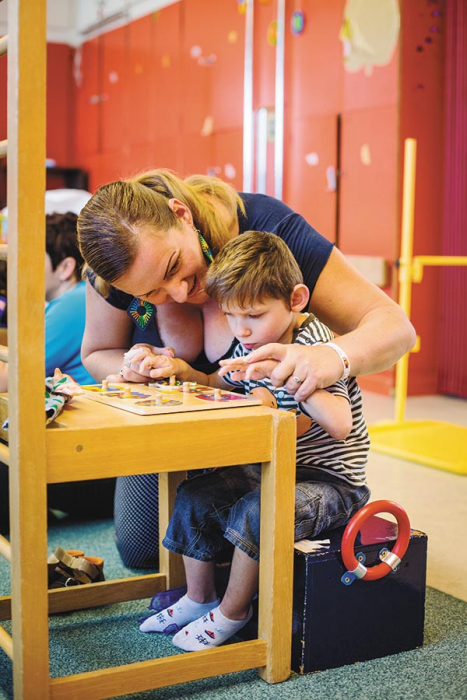 A brief item in yesterday's
Vasárnapi Hírek
['Saturday News'], under the headline 'Merger news: Staff cannot deny or confirm anything' –
What will become of Pető? 'There is nothing concrete, only promises,' say stakeholders about the merger that will come into effect on August 1, in which the Pető András College (better known as the Pető Intézet) will become part of Semmelweis University.
People in both institutions are being very close –
As there is no official government decision, we do not think that we can say anything...
The staff of the two institutions remain reportedly in the dark about what exactly is happening. Particular mention is made of the Adults' Department (passim), stating that it has are only four conductors left to cover 120 people, with the result that some groups have closed, some clients are regressing, and a waiting list is all can be offered to new ones.
The report reprises April's press release announcing that the Senates of the PAF and the Semmelweis support the merger in principle, with the PAF's being incorporated into the University as an 'independent faculty...' It continues –
Some sources suggest that the Ministry of Human Resources has made the two senates approve this, but they present it to the public as it were the wish of the Peto Institute.
(
ibid.)
In absence of documentary evidence or people to step forward to testify, this has to remain no more than
pletyka (rumour).
The report ends by remarking that this has not been the first attempt to incorporate The Pető Institute/College. Some years ago the University of Physical Education wanted to do the same.
(The

Ministry of Human Resources is responsible

for

Hungary's

national health-care and welfare systems

.)
Very few weeks remaining
The merger comes into effect on 1 August, and soon the summer holidays begin for most conductors and most clients.
More questions than answers...
The most interesting questions are often not so much what a newspaper is writing, but why, and why now.
And what is it not reporting.