AFTER CHILDHOOD, WHAT NEXT?
Particular social issues in Hungary
And an important general truth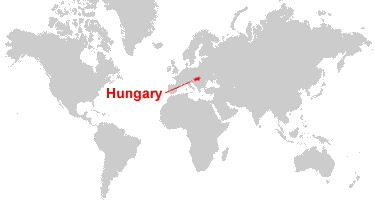 Next week the PAF is hosting a free-of-charge public event introducing some issues facing young people with disabilities in Hungary, including equal opportunities, jobs and access to information. The event is in Hungarian and concerned specifically with life in Hungary but this reflects a vital worldwide question much broader than just Conductive Education – w

hat happens when children grow up?
Events to bring such questions to the fore are much to be welcomed, in whatever country. The programme for this particular event can be found here:
Note that this is not specifically a Conductive Education event as such.
Continuing Conductive Education
There has been an active verbal lobby within CE to advocate 'early intervention', along with strongly held theoretical claims to support their position. A corresponding lobby to describe and articulate continuing conductive services into and throughout adulthood for those with motor disorders from early childhood has yet to evolve but is very much needed.
Early-onsetting motor disorders are for life. Where has the notion come from that Conductive Education should be anything else? It is to everyone's benefit to be rid of this harmful 'cap' on conductive practice.
I have to thank Robert Mascher for bringing this event to my attention.